David Radford, Security Masters Ltd
Security Masters Ltd
Security Services
PO Box 61661
Eltham
SE9 9AP

Security Masters is look for instructions to estate agent's block managements company.
Business Description
We are 24/7, 365 days a year locksmiths based in Eltham, South East London. We are full members of the Master Locksmith Association (MLA).
We are a family run locksmith and home security company with over 30 years experience as
locksmiths an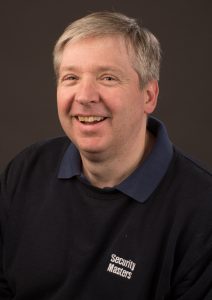 d security installers. We undertake home security installations as well as commercial. We also have the ability to deliver our services Nationwide with our 125 plus approved associated locksmiths, all working to an agreed program and pricing structure.
Our main areas of business are in South East London and the surrounding areas including Greenwich, Eltham, Lewisham, Blackheath, Mottingham, Bromley, Dartford, Erith, Bexleyheath, Crayford, Sidcup Rochester, Chatham, Ashford, Gillingham, Maidstone, Tonbridge and Sevenoaks in Kent. We are very happy to undertake free quotations without obligation in these areas. So if you need a locksmith in Bromley for example, please think Security Masters Ltd.
You will find more information about our full range of services on this web site or you can contact us directly.
PROPERTY MAINTENANCE
Security Masters Ltd carries out a wide range of work for property maintenance companies such as changing door locks, installing and repairing door entry systems, or assisting in gaining access to offices or industrial units where someone is about to take over a new premises. We find that a lot of our property maintenance work is often in London and the surrounding areas.
BAILIFF REPOSSESSIONS
Security Masters Ltd undertakes work on behalf of bailiff companies. This is the repossession side of our industry and is more likely to involve either a very early morning or a late night. We have even been known to carry out repossessions on a weekend. These jobs are not restricted to the London area only, as we offer this service nationally in the UK through our team of accredited locksmiths.
HEALTH AUTHORITIES
Security Masters Ltd also carries out work for the Lambeth, Southwark and Lewisham Health Authority by assisting them with access to properties where someone might be at risk or in danger. It is not always the case that we need to gain entry, but we are on hand if assistance is needed.
SALVATION ARMY HOUSING ASSOCIATION
Security Masters Ltd undertakes work for the Salvation Army Housing Association (SAHA). Our work for SAHA is not just in London, South East London and Kent, as we have our network of locksmiths that cover the whole of the country. This work is more likely to be for people who are locked out and need to be let back in, or just to change a door lock due to an eviction or the tenant losing their keys. Some sites have door entry systems that stop working and we are called upon to carry out repairs. SAHA also have a site that use one of our restricted key systems and we occasionally need to provide replacement keys for tenants.
ST JOHN AMBULANCE
Security Masters Ltd also carry out works for St John Ambulance. This is quite a new project for us and we are increasingly attending their sites and their headquarters to carry out work on locks and servicing doors that need additional security.
CHARITIES
Security Masters Ltd undertake work for charities such as the Salvation Army. We have been carrying out work for them for a number of years, such as the installation of master key systems and CCTV systems for some of their sites, as well as having to attend sites occasionally to let people in to their properties or to carry out a repossession for them.
FORCED ENTRY DAMAGE
Security Masters Ltd can assist by fixing all types of forced entry damage from burglaries to lock outs.
DISTRIBUTION FACILITIES
Security Masters Ltd are well versed in improving security conditions at distribution sites that have a lot of traffic coming and going but still need to monitor and authenticate access to the facility
OFFICES AND COMMERCIAL BUILDINGS
Security Masters Ltd offer a wide range of office and commercial security installations which helps proprietors undertake preventative measures. These include security gates, security grilles, security shutters and CCTV cameras.
My Recommendations
Hi all I would highly recommend we where having a problem and the police suggested a camera and we contacted David they came and did the instalation to a very high standard even making sure it conformed to the legal policy's well done on a great job thanks James and Janet
from James Morrison
We were having problems opening and closing our composite front door that had been installed 15 months ago. Contacted the original supplier/installer only to find they had gone into administration and was advised to contact industry regulator. Who advised to get locksmith to have look. Contacted David and within 24 hours they attended site. Serviced the multipoint locking system which had a load of swarf inside lock mechanism and also adjusted the door and door frame.
All working absolutely fine. A truly professional and very capable locksmith have no hesitation in using their services again or recommending them to others. Fantastic service.
from Peter Hawkins
Accreditations & Qualifications