Hannah Cooper, Go Green Experts
Go Green Experts
Business Consultant
Kingsway House
40 Foregate Street
Worcester
WR1 1EE

We want to successfully transition companies to the low carbon economy
Business Description
Net Zero Carbon Consultants
Go Green Experts help small and medium sized companies become carbon neutral by focusing on simple solutions that work for your company. We do this to an internationally recognised standard, PAS 2060.
The benefits of going 'carbon neutral' aren't simply about 'going green', you can: Increases B2B sales, increase engagement with employees and customers and increase B2C sales.
We help you to make change happen.

A word from our director: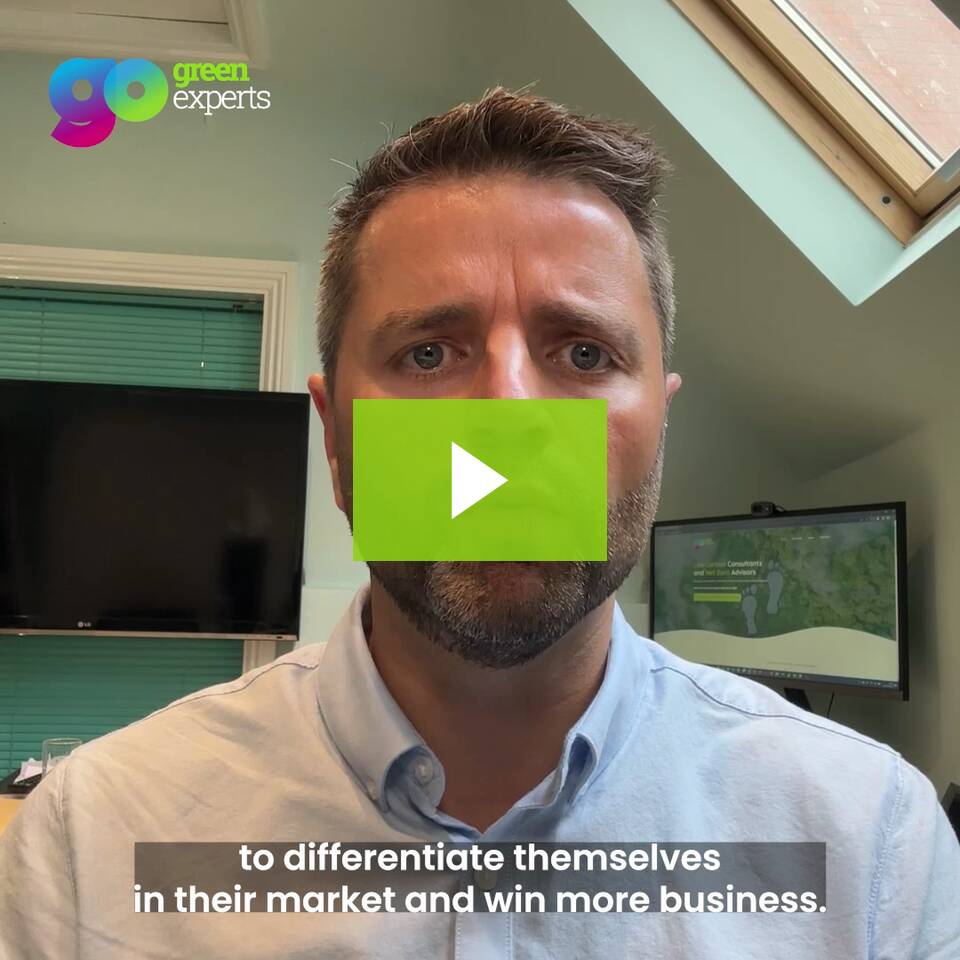 Accreditations & Qualifications
Many of our clients have benefited from:
Winning high value tenders

Improved company image

Impress customers & stakeholders
Download a white paper of a £9.5million tender. Learn how one client took advantage of our net zero report: Download REPORT