Ian Bevis, Chameleon
202 Dudley Road, Halesowen
Birmingham
B63 3NR

We are looking for businesses who want to move forward on the Internet. Rebuilding a website or SEO to achieve top Google rankings.
Business Description
I am the Director of Chameleon Web Services an Award-Winning Web Design Company and Leading Digital Marketing Agency with clients from Bluechip companies to one-man bands and celebrities including major leading brand names with our work is seen and used daily by millions of people.
If your business needs a great website or you need to achieve ➊ Top Google Rankings then Chameleon's team of consultants will be able to drive your business forwards.
Branding, Web Design, SEO, Search Engine Optimisation, Google Adwords Management, Social Media Management, Photography, Video and more!
Head Office in Halesowen, Birmingham, B63 3NR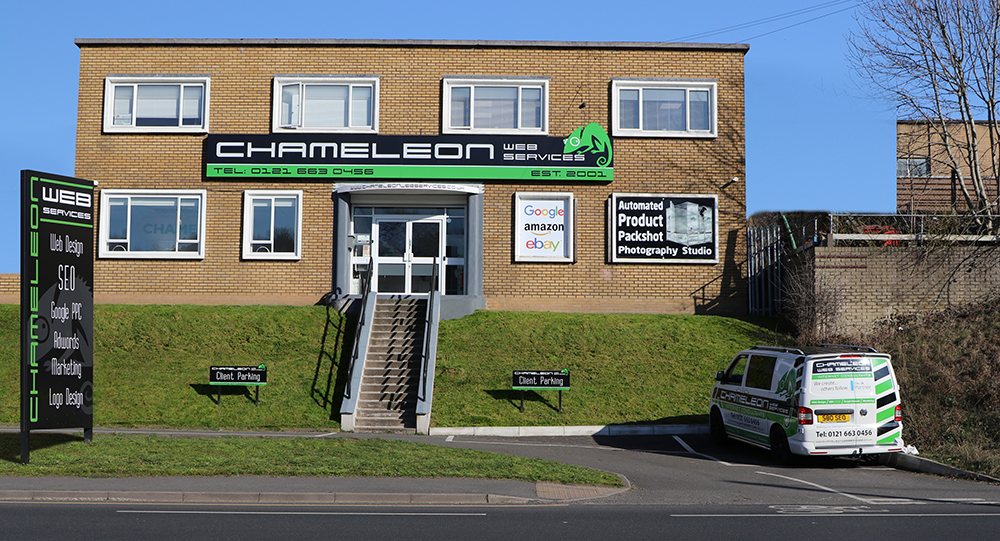 My Recommendations
I spent a very interesting and enlightening 90 minutes with Ian and learnt so much about digital marketing and SEO without the normal boring statistics, pie charts and graphs. Ian actually showed me what we are doing wrong or could much better on our website that is in use on different domains in the UK, the USA, Canada, Ireland, New Zealand and even in India. Rather than spending the whole time telling what he might be able to do for us he actually showed be on a massive screen just what he would do for us and how it would be done. He and his company have a vast amount of experience and an impressive portfolio of clients. If you go with Ian and his company you won't even have to enter into a contract with them, so you can use them for a few hours, days or weeks and monitor exactly what they have done for you and how it improves your online presence.
I highly recommend Ian Bevis and his company Chameleon
from Geoff Cox from BoB Clubs International